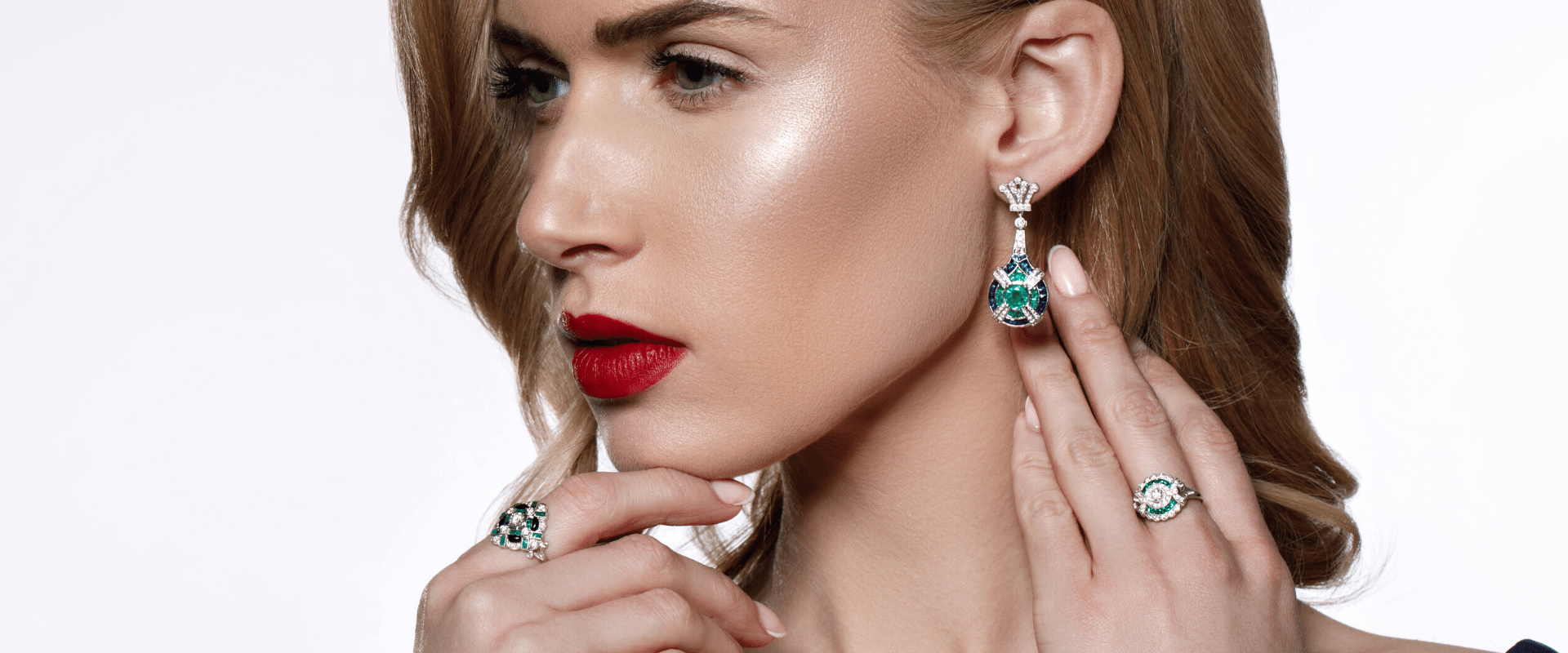 Inspired by the magnificent Victorian jewelry of the 19th century, as well the geometric shapes of the Art Deco style, fashionable in the 1920s and 1930s. Papillon brings this beautiful vintage jewelry up to date with subtle modern touches. Ornate and sophisticated, these eminently feminine pieces transport the wearer back to an era of opulence, an age when beautiful, sophisticated ladies could light up a ballroom with their dazzling jewels and spectacular gowns. Intricate detailing, the highest level of craftsmanship, and the unique selection of diamonds and pearls (Japanese Akoya and South Sea pearls) make this a truly spectacular and timeless collection. The deep and glamorous black/grey finish gives the pieces of the Vintage Collection a cool, enigmatic look… guaranteed to enhance the feminine mystery and allure of the woman who chooses to wear them.
Vintage Entire Collection
visit Vintage complete products page, add to your favourites or order online now.