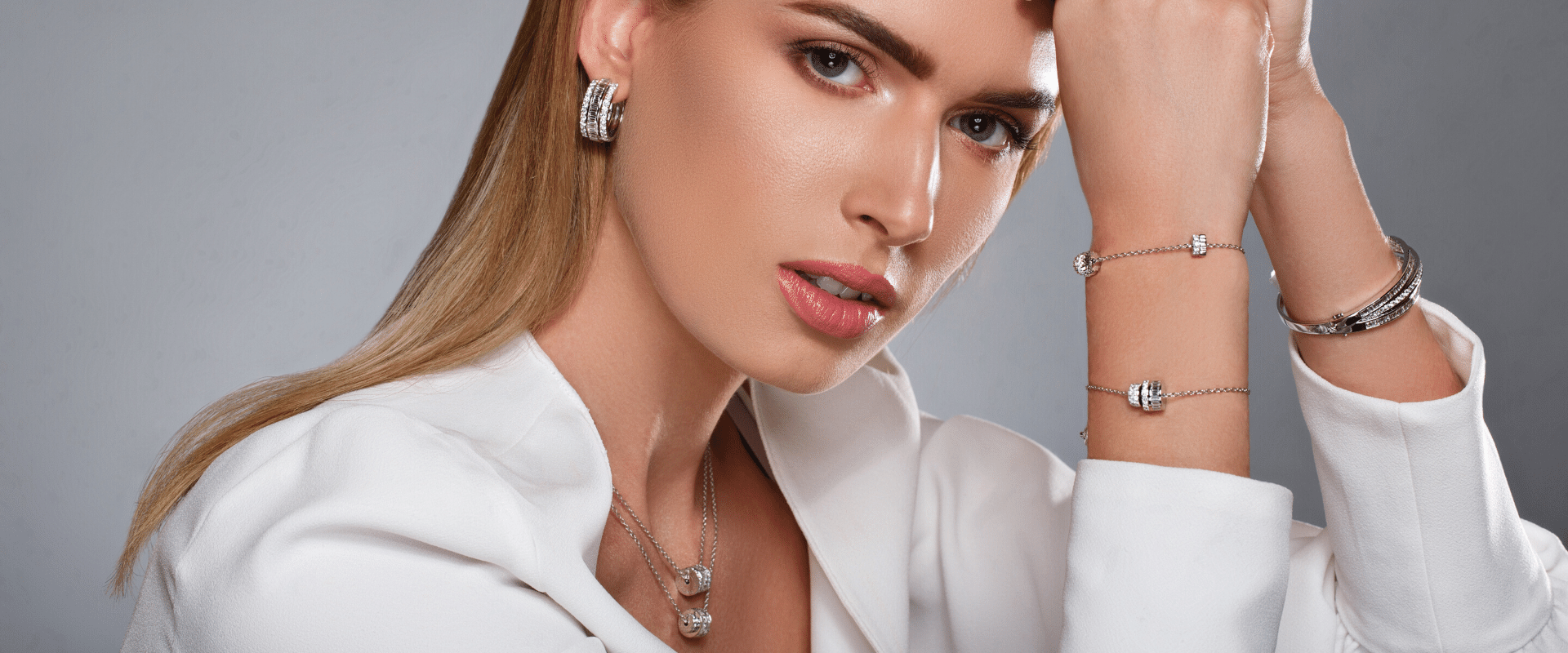 This dazzling collection uses brilliant round and baguette-cut diamonds, following a circular pattern, in every piece in the set. The modern arrangement of the diamonds makes it ready to wear at any time of day, and easy to combine with many styles and outfits. Available in white, yellow and rose gold, this sophisticated series of pendant, earrings, bracelet and ring expresses exceptional richness and depth. Chic and classic, this is a collection created especially for the most elegant ladies, to reflect their confidence and femininity.
Signature Entire Collection
visit Signature complete products page, add to your favourites or order online now.