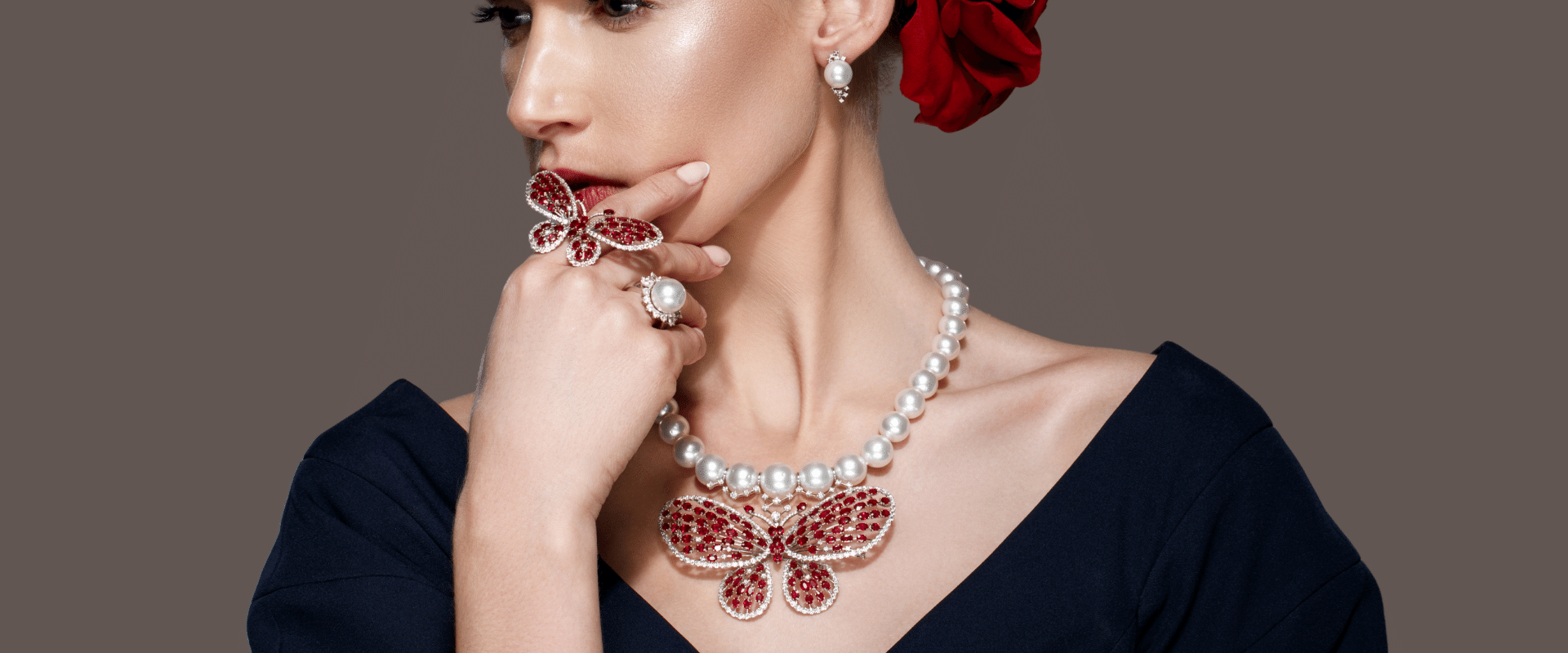 The simple idea behind the Papillon collection is that it can be worn to add chic and glamor to any occasion. Created in 2012 and designed by Noora Al Ansari, this has become our quintessential collection. The design intention is expressed in the combination of diamonds, precious stones and pearls, reflecting the culture and refined taste of Qatar's fashion leaders. The collection's centerpiece is the butterfly brooch, a spectacular confection of diamonds and rubies, accompanied by a matching pearl necklace. Elegant matching rings and earrings complement and reflect the luxury of this collection. In 2018, fresh designs were added, incorporating Burmese rubies and diamonds, to create the breath-taking 'Mini Papillon' suite.
Papillon Entire Collection
visit Papillon complete products page, add to your favourites or order online now.