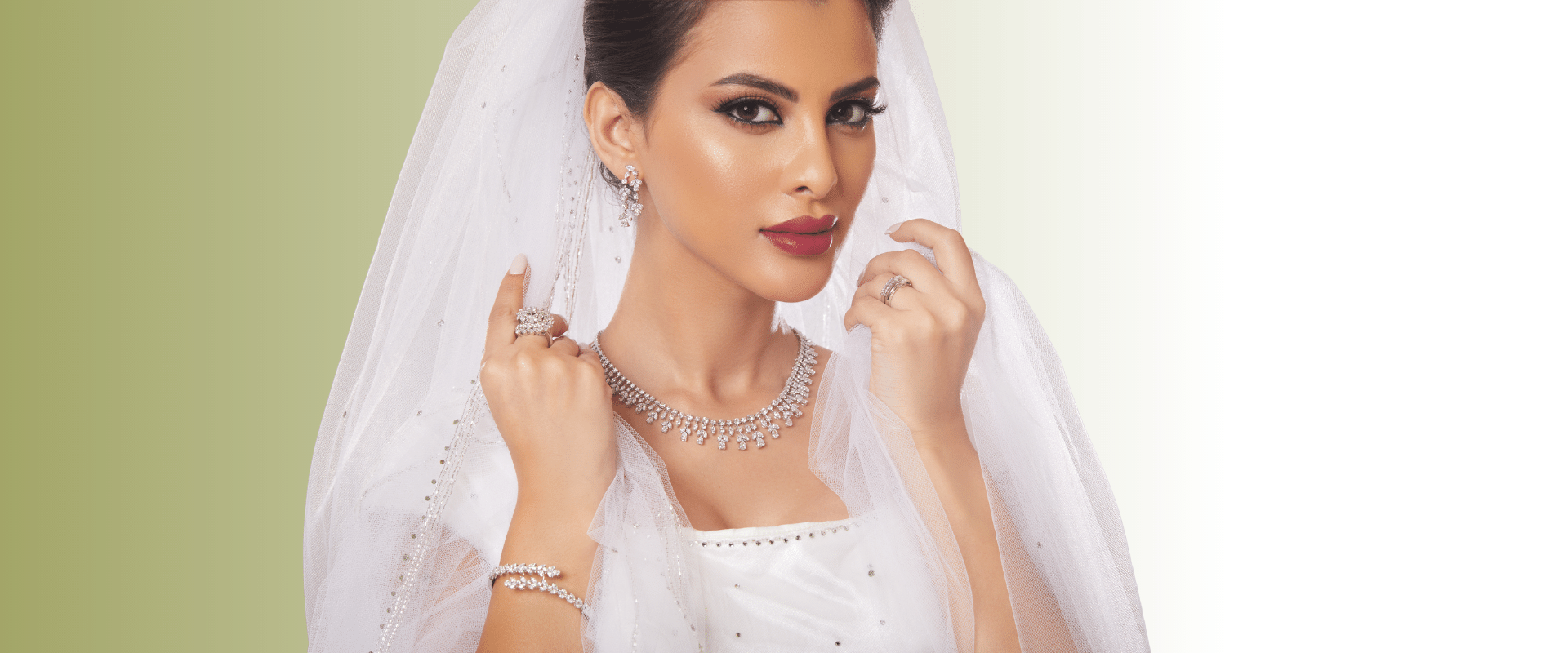 Dazzah is a Qatari old word means all the gifts given by the groom to the bride in the day of marriage or at least a week before besides the dowry. It includes Jewelry sets (Necklace, earrings, rings and bracelet) of diamonds and Traditional 21k gold and other gifts like perfumes, oud, saffron or others. The Diamonds sets are designed by Papillon specially to reflect the beauty of the bride in her wedding day. The collection expresses the class and elegance of the bride along with her white gown and long vail.
Dazzah Collection Entire Collection
visit Dazzah Collection complete products page, add to your favourites or order online now.